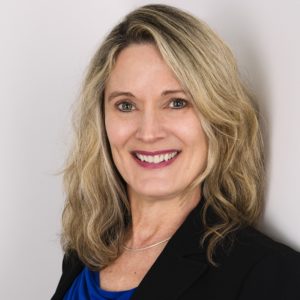 Jaeger2, Strategies for Success, is an innovative business and leadership coaching firm founded by Shari J. Goodwin. Shari  is a business strategist, leadership coach, author, speaker, and horsewoman with over 25 years of experience, including starting four companies and serving as Director of Program Strategy for a global engineering firm. As a former environmental scientist for 20 years, she led the development of winning proposals valued to $65 million, negotiated and coordinated with team subcontractor firms to ensure superior competitive strategy, and supervised direct reports and matrixed teams of technical professionals. Under government contract, Shari led US Environmental Protection Agency regulatory development efforts to support the Clean Water Act, Safe Drinking Water Act, and Superfund contract laboratory program projects. She oversaw a multi-year, multi-million dollar project to mitigate impacts from cooling water intake structures at power plants and manufacturing facilities. As part of this effort, she conducted site visits to power plants throughout the country, prepared regulatory scoping documents, analyzed scientific data, evaluated technology controls and cost/benefit analyses, supported response to public comments efforts, and attended stakeholder meetings. Her team directed the development of technical support briefs, including engineering analyses, for federal court litigation including the US Supreme Court. Later, one of her start-up firms, an information technology staffing and consulting firm focused on web-based solutions, generated $2.1 million in its first year. In this position, Shari worked with small start-ups to develop staffing plans, build business capture strategies, and ensure timely product releases. She also coached hundreds in resume writing and interviewing techniques.
In 2009, she founded Jaeger2 to help business owners and leaders gain market position, navigate change, and achieve their big goals. Shari is author of two inspirational Amazon best-sellers, Reinventing Greatness, and Take the Reins! 7 Secrets to Inspired Leadership. Her horse experience is extensive. At her farm, she operated a premier horse boarding and training facility, worked to rescue and rehabilitate ex-racehorses, and dabbled in breeding. She was also a competitive rider. All of her horses now assist her as "equine coaches," expediting client transformation for powerful and immediate results.
Shari's commitment to excellence, unique personalized service, and in-depth knowledge of business practices is highly valued by her clients. She is a sought-after public speaker and facilitator for strategic planning and team-building retreats and has published many articles.
She holds a Master's degree in Biology, undergraduate degrees in Zoology and English, and is certified in executive coaching and equine-assisted learning. Shari was a founding member of the Board for George Mason University's Women in Business Initiative, serves as the Board Chair for the Fauquier Chamber of Commerce Women's Business Council, is on the Advisory Council for the Be the Change Foundation, which helps women start businesses, and is a member of the International Coach Federation. Shari is also a member of the Equine Experiential Education Association and volunteers with the Thoroughbred Retirement Foundation. Shari and her husband live with five horses, two rescue dogs, and two barn cats on a farm in Virginia.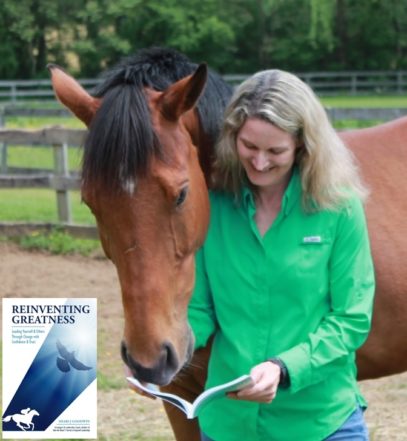 CHECK OUT SHARI'S 5-STAR
AMAZON BEST SELLER!
"Reinventing Greatness: Leading Yourself & Others Through Change With Confidence & Trust" Featuring Lemon Squeezy!