Clients call our Inspired Leadership Mastermind, "a phenomenal experience," "life-changing," and several members said that they could not have imagined going through 2020 without the support of this group. Our 2021 and 2022 masterminds have been equally incredible; one member called it "amazingly awesome!" The Inspired Leadership Mastermind blends the best of group sharing, private executive coaching, and in-person retreats to help you meet your goals. These unique and exclusive masterminds are designed for a committed group of open-minded leaders dedicated to giving their best to the world.
Guided by proven success strategies, collective intelligence, and the wisdom of horses and nature, our virtual group sessions, in-person retreats, and private coaching will support and inspire you to new heights. Napoleon Hill, author of the "Law of Success," notes the power of the mastermind as essential to success. Masterminds leverage the power of the group to advance your intentions and inspire something new.
We'll work together to clarify your vision and specific goals, deepen confidence and self-trust, take high-impact action, and break through resistance. We'll brainstorm solutions to your biggest challenges and open fresh insights. We'll celebrate successes and serve as accountability partners on this journey. We'll explore the power of energy, intention, and learn what it feels like to be in alignment with your soul's truth. You'll leave each session feeling connected, refreshed, inspired, and with specific steps you can take now.
Our masterminds are carefully curated to ensure that we have a highly committed group of professionals. The 6-8 person groups ensure high contact, deep dialogue, and individualized support.
I invite you to give me a call if you're ready to:
Deepen your leadership impact in service to others.
Expand awareness and share your unique gifts.
Break through fear, doubt, and resistance that hold you back.
Take high-impact action to advance your goals.
Live and work in abundance and joy.
Mastermind Program Structure
Our year-long 2023 Inspired Leadership Mastermind kicks off January 23, 2023. We then meet monthly via Zoom on the 3rd Monday of each month (4:30 pm-6:30 pm EST). The mastermind includes monthly mastermind sessions, 4 private coaching sessions (one per quarter), and one 2-day retreat on our farm (June 10-11, 2023); Duration: January 23, 2023-November 20, 2023.
Clients Say:
"If you want support, connection, truth, empathy, a push in the right direction, deep and trusting conversations, and transformational insights, I encourage you to consider this Mastermind! " – Jill Chow, Vice President Communications & Outreach, ACDI/VOCA
"Shari's ability to open possibilities for individuals and organizations through her strategic approach and processes rooted in empathy and love is amazing to experience. In 2020, I had the opportunity to be a part of Shari's inaugural Inspired Leadership Mastermind group. l found working with Shari as my guide and being part of the group to be a true game changer in my evolution as a leader and person. If you're thinking about engaging Shari to work with you and your organization, I would not think twice. Just say "YES!" – Dr. Arti Patel Varanasi, President & CEO, Advancing Synergy
"The Inspired Leadership Mastermind was an amazing journey of learning and self discovery. Shari brought together a diverse yet cohesive group of leaders from various backgrounds and industries. The experiences of the group provided a wealth of knowledge, a deep understanding and a variety of options to continue forward momentum. My personal and professional growth was exponential as a result of the Mastermind. The results of my participation are measurable…Thanks to Shari and the Mastermind I am a more confident leader and possess the tools necessary to continue my growth." Jan Snead, Former Controller, Azzur Group, LLC
"I highly recommend the Inspired Leadership Mastermind Group to anyone that has the courage to step up to become an even better version of yourself as a leader and a person. When the Mastermind Group begin I expected to take my business to new depths and growth but I did not know the growth that I would experience on a personal level. My work and my business are moving in a different direction and I am finally on track to seeing my many dreams coming true because of the support and leadership of Shari and the whole group…The group became much more than a business mastermind in that we supported each other through the stuff of life…My dreams for my work and business are actually coming true thanks to the support and wisdom of our Mastermind. Do not hesitate to join the group. With Shari as your guide and leader your dreams can come true too." – Janet Dobbs, Founder, Animal Paradise Communication & Healing
"I have always known that there is power in a group but it was through participating in the 2020 Mastermind that I truly felt this power. I was regularly amazed at how easily and efficiently we solved 'problems.' I personally had breakthroughs that on my own would have taken a lot longer to occur, if ever. Thank you Shari for bringing this group together and for always creating a safe place for us to be in 2020!" – Sherri Schmidt, Richardson Properties
Investment:
Contact Shari to discuss details! This life-changing program may help make 2023 your best year ever!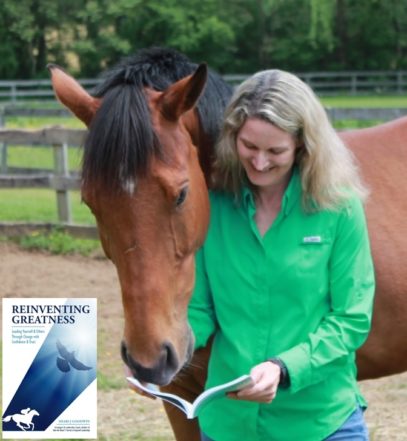 CHECK OUT SHARI'S 5-STAR
AMAZON BEST SELLER!
"Reinventing Greatness: Leading Yourself & Others Through Change With Confidence & Trust" Featuring Lemon Squeezy!